Steve was captain of the Tigers from the beginning of the 1981 season until he retired at the end of 1992.

The longest serving captain in the history of the club. 

Note. A donation from this DVD will be given to the Greg Mackie Speedway Academy.
Tacky Sub 1h 56m   £16 
(Includes 1st Class postage)
​​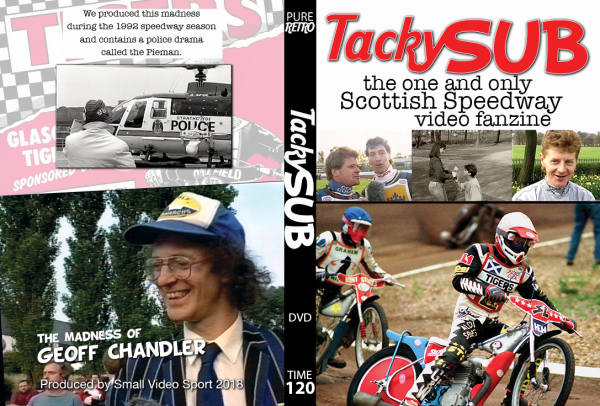 During the latter half of filming speedway we produced a speedway fanzine called Tacky Sub. Only 3 were produced and we have edited a 2 hour compilation. Watch the one and only episode of the Pieman a drama based round speedway. A Glasgow detective called Cliff who just happened to be a Glasgow speedway fan.

History of the Glasgow Tigers 1h   £16 
(Includes 1st Class postage)
​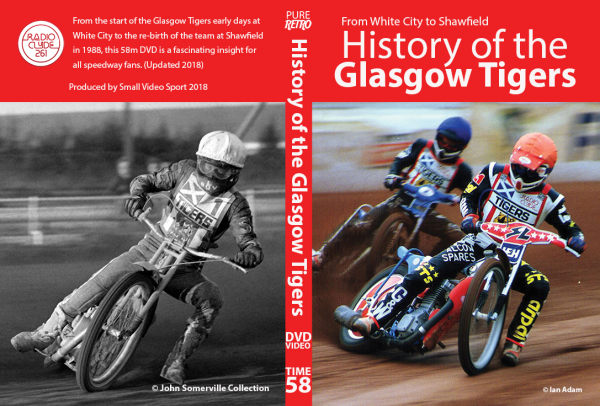 We filmed this during the 1st season at Shawfield (1988) and covers the Glasgow Tigers from White City to Shawfield.
It was shot on VHS so the screen will have 2 black lines down either side.
A Fantastic Retro speedway keep sake.